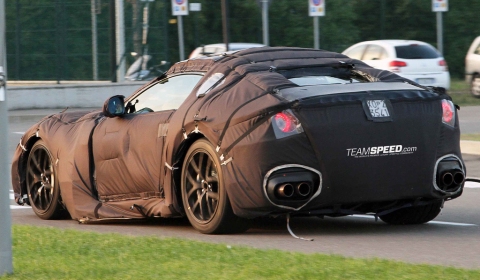 The upcoming replacement of the Ferrari 599 will go against the current trend of using carbon fiber. The model codenamed F152 will make use of the lightweight material as it doesn't present enough weight saving to justify the difficulty in repair in the event a crash. Instead, the F152 will extensively use aluminum.
The source also told Teamspeed that the F152 will also share a significant amount of parts with the Ferrari FF, including a variation of the FF's V12. There will not be a manual transmission. Instead, the 599 successor will utilize the same seven-speed dual-clutch gearbox as the FF, dealing with around 725hp.
The new F152 and 599 replacement will be released at the Geneva Motor Show 2012 in March.