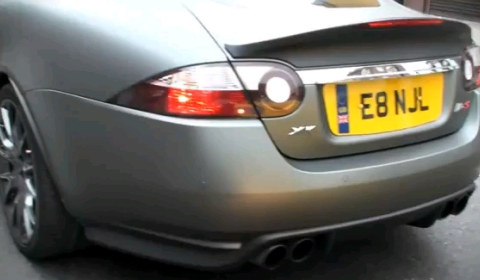 Our friend and YouTube member Shmee150 filmed this wonderful matte grey Jaguar XKR-S. The feisty Jag makes quite a fruity sound!
Chelsea AutoLegends is an event that takes place in central London in September, this year it was preceeded by the Pistonheads Supercar Run in which a number of cars featured including this special XKR-S.
The British sports car has an uprated supercharged AJ-V8 Gen III R direct-injection engine producing 550hp together with 680Nm of torque. The power enables a sprint from standstill to 100km/h in just 4.2 seconds. Additional modifications to the XKR-S include a new sports exhaust, sharper suspension settings and optimized ESP program to allow for a bigger tolerance.