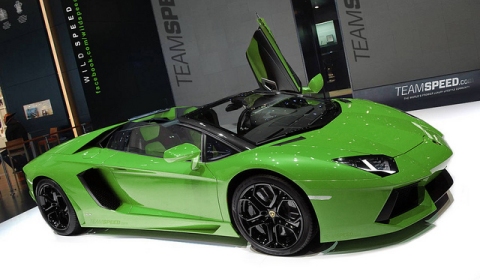 The Lamborghini LP700-4 Aventador Roadster is ready for its debut at the Geneva Motor Show 2012 in March. The roofless sports car is the logical follow-up of the current LP700-4 coupe, which was released at this year's Geneve Auto Salon.
Teamspeed reports that an insider saw some factory pics of the convertible Aventador, but he didn't tell anything about the color of the car pictured, only that it is ready for production. His opinion was that car is simply stunning, even better then renderings we saw before.
The insider tried to find out about the actual roof construction, but the only answer he received was that the retractable roof solution is much better than one used on Murcielago Roadster.
Stay tuned for more in the upcomning months.