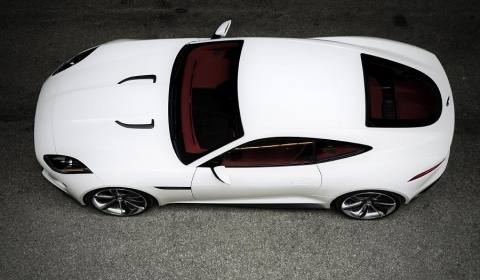 A Jaguar insider has today confirmed to Teamspeed that the UK car maker is currently preparing the mass production of the two-seater C-X16 Concept. The wonderful looking concept was released at the 2011 IAA Motor Show in September and got a refreshing new white paint job at the Los Angeles Motor Show two weeks ago.
No timeframe has been set for the car's launch, but Jaguar's engineers are on the case, meaning anyone waiting for the British marque's Porsche fighter can certainly start getting excited.
The two-seater concept marks a new future for Jaguar with respect to technique and design and show a model positioned under the XK-lineup. A next-generation supercharged V6 petrol engine producing 380hp and 450Nm of torque is combined with a Formula 1-inspired hybrid boost system with a steering-wheel mounted button for on-demand acceleration.
Integrated into the eight-speed gearbox is a motor generator which draws power from a 1.6kWh battery pack mounted behind the seats for ideal 50:50 weight distribution. Charged through a brake energy regeneration system, the batteries allow the motor to provide an additional 95hp and 235Nm. The final performance results are 0-100km/h in 4.4 seconds, a top speed of 300km/h and acceleration from 80-120km/h of 2.1 seconds.
Jaguar C-X16 Concept at IAA 2011 Frankfurt Motor Show