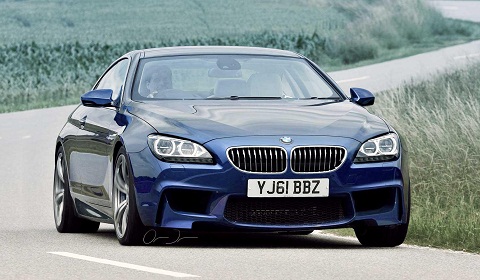 BMWBlog and BimmerPost stumbled upon these renderings of the upcoming 2013 BMW M6. The M6 is an eagerly anticipated car. With sales of the standard 6-Series models going well, we suspect that BMW won't have any problems selling the M-Division variant.
The renderings were completed by German designer, Onur Durson of Duron Automotive Art, Germany. They show a new front apron inspired by the recently-released BMW M5. The M6 also gets larger air intakes, the tademark quad-exhausts and a rear diffuser.
We suspect that the M6 will get a 4.4 liter V8 engine, similar to that found in the new M5. Power should see a healthy increase with closer to 600 hp available to the rear wheels. 0-100km/h is expected to be reached in less than four seconds and the usual BMW top speed limitations will also apply.
It's thought that development is continuing despite the accident we reported on involving the M6 prototype at the Nurburgring. We'll keep you updated as and when we get more information.