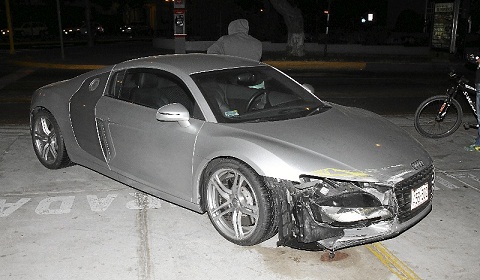 Peruvian footballer José Paolo Guerrero Gonzales was involved in a minor accident last Wednesday when his Audi R8 hit a taxi at a junction in Lima. No injuries occurred and Paolo Guerrero later boarded a plane back to Hamburg, Germany to rejoin Hamburger SV after international duty.
The damage to the R8 looks to be fairly cosmetic so we expect that this won't be a write-off. The accident happened around midnight during Guerrero's return to Lima from a game he played in Quito, Ecuador on the Tuesday night.
The Audi was a V8 R8 model.
[Via ACP]