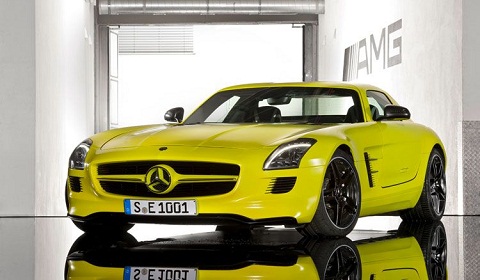 Following the global pressure to reduce fuel consumption and CO2 emissions of cars, many carmakers are working on technologies to make cars more environmental friendly. Even supercars with alternative powertrains are being investigated. One great example of these kind of developments is the Mercedes-Benz SLS AMG E-Cell.
The Mercedes SLS AMG E-Cell is the full electric version of the successful modern day Gullwing. The SLS AMG E-Cell will be powered by four electric motors situated at each wheel. Thanks to its power output equivalent to 533 horsepower (392kW) and 880Nm (649lb-ft) of torque, the E-Cell to accelerates from zero to 100km/h (62mph) in just under four seconds. The lithium-ion battery will be located behind the cockpit and down the center tunnel.
But for the German tuning company — once a tuning company specializes in high-performance vehicles with big engines but nowadays a subsidiary of Mercedes-Benz — the electrification of its vehicles doesn't stop at the E-Cell. According to Autoblog, this is just the beginning for AMG's move into electric cars.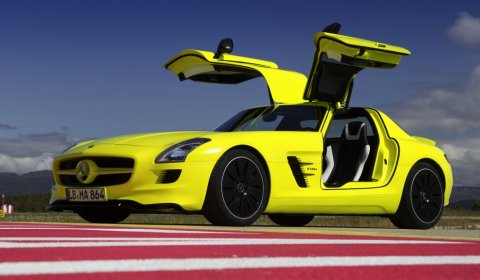 Ola Källenius, Chairman of the Board of Management at Mercedes-Benz AMG, told Autoblog that development of the environmental friendly version of the German sport car is well underway. Mercedes will begin taking order for the electric SLS somewhere in the middle of next year and the car could be make it to the showrooms in by the end of 2012.
Källenius also pointed out that the SLS AMG E-Cell will be the first in line that electric powertrains and some sort of a Kinetic Energy Recovery System (KERS) will be part of AMG products in the future. Källenius did not enclosed which models will be 'electrified' in the near future, but he added: "We must look at everyting."
[Via Autoblog.com]