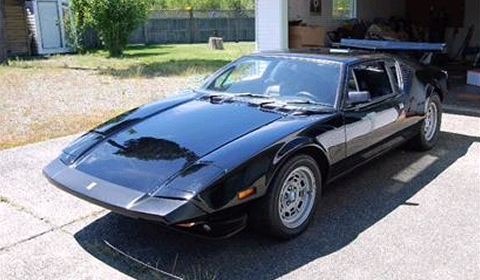 A rather unique 1973 DeTomaso Pantera is for sale. The Italian sports car is all original, in amazing condition, and it has spent most of its life in heated garages, according to the sales ad.
It has dual 750 Holley pumpers, which pushes the horsepower way over 900. The original owner was Sam the Record Man and the current Canadian owner is the fourth owner and his best friend was the third. He says about the car:
Matching vins and no regulators on the engine. Switching from 3rd to 4th you are easily doing 135mph without any effort and lots of pedal. This car will go in excess of 200mph if you can find a road long enough to slow down. No rust, no bondo, this car has never seen rain or water for that matter.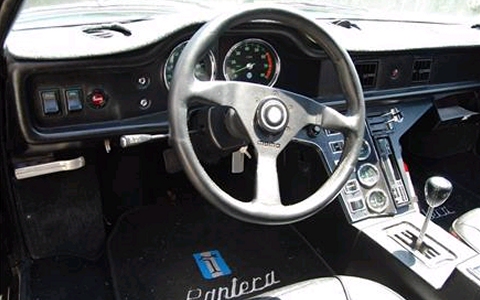 The black Pantera has done 9163 miles. Price is negotiable to the right buyer.
More information via duPontRegistry.