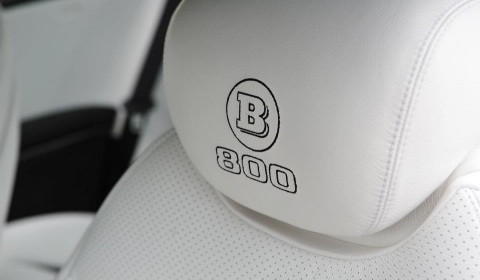 German tuner Brabus is planning the release of two new tuning programs at the 2011 Dubai Motor Show starting on Thursday. The Germans have released two pictures on their Facebook page showing a head rest inside a white interior and a silver rim fitted to a SUV.
It is still unconfirmed, but we think that Brabus will release a new model with 800hp and an improved design. It could be they created a second new Brabus Rocket 800 following the official release of the powerful saloon at the 2011 IAA Motor Show in September.
The second model shown on one of the pictures could be the new 2012 Mercedes-Benz ML-Class. There is a big change the Germans will release the package for the updated SUV.
Stay tuned for more from the show in the UAE.