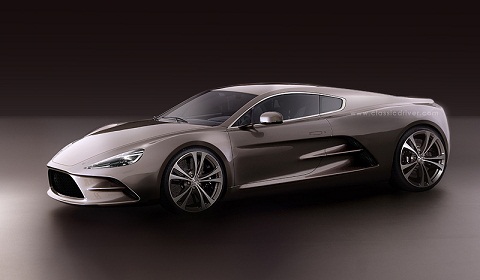 You wait for a Danish car to come along and then three come in the space of just a few years. HBH have finalised the design for the Aston Martin-based Bulldog GT. The project has been realised by three designers who worked on the striking Zenvo ST1 and Kleemann GTK. The name incorporates the last names of Jesper Hermann, Christian Brandt and Torben Hartvig, the Vedbæk-based team behind the project.
The name of the car evokes the famous one-off prototype by the same name, produced by Aston Martin back in 1979. Whilst this design doesn't share the same trapezium shape, it does stick to many Aston Martin traditions. It will use the 6.0 liter Aston Martin V12 engine as its base. It will then be fitted with a twin turbocharger. Power will rise to 666hp and 756Nm of torque which will be more than enough for a 0-100km/h time of 3.9 seconds and very conservative 300km/h top speed.
Bodywork will be hand-beaten aluminium. Christian Brandt explains;
We could have made the entire body for the car in carbon, in fact, in many ways it would have been easier and the weight of the body could have been slightly lower. But it just didn't feel right, given the heritage of Aston Martin. Instead, we chose to manufacture the body panels in hand-beaten aluminium – following Aston tradition.
HBH will take twelve months now to turn the car into a real prototype. The first test drives have been provisionally scheduled for early 2013. HBH are offering the first car to potential clients. As part of the bargain, the client will get this first car and the designers will receive 50 percent of the design and production rights. As Torben Hartvig explains;
As we see it, all possibilities are open: if a client only wants to make one car, only one will be produced. If there is a market for a small series, which we strongly believe there is, and the client would like us to produce a small series, then this is what we will do. We believe this project is an opportunity to be a part of automotive history and, at the same time, make a potentially good investment.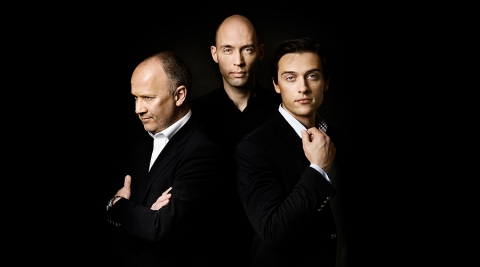 [Via ClassicDriver]