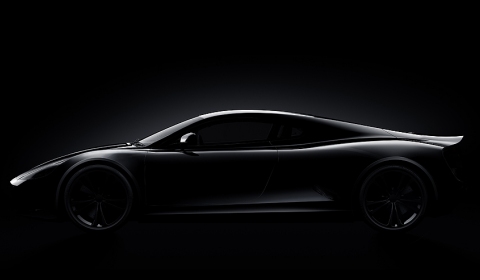 Jesper Hermann, Christian Brandt and Torben Hartvig are the people behind HBH, a Danish company focussed on creating a new mid-engine supercar based on the Aston Martin V12 Vantage. The Vedbæk-based team has a historical background on the development of the Kleemann GTK and Zenvo ST1.
The one-off model has not yet found a future owner, but will feature the AM based 6.0 liter V12 engine equipped with two superchargers. The basic naturally-aspirated engine has 510hp and 570Nm of torque as a basis. You can easily guess that the supercharged version will produce a lot.
Currently, the developers are talking to potential clients – perhaps an enthusiast who already has a collection of sports cars and is looking for an exceptional alternative to the mainstream models on the market. Only one example of the car will be built, and the client will retain 50 percent of the design and production rights. Future production of a small series of cars is possible, if requested.
According to classicdriver, HBH's aim is – ideally – to sign a contract within the next 3-4 months and, following a 12-month production schedule, to present the car in 2012.