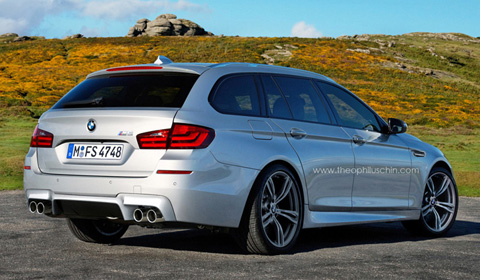 BMW will not develop a touring version of the current M5. Although the 2012 BMW F10M M5 is widely praised, the German car maker is not convinced a touring version will be profitable.
According to Albert Biermann, Head of Development at BMW M GmbH, a touring version of the most powerful 5-Series BMW is not interesting from a financial point of view. Compared to the previous M5 (E60) saloon the M5 (E61) touring was not a very big hit. Of the overall number of the units produced, 19,523 were M5 Saloons, while just 1025 were M5 Touring versions. The BMW (E61) M5 Touring enjoyed the greatest popularity in Germany (302 units), the UK (208) and Italy (184) but was never offered for sale in North America.
Additionally, Albert Biermann said the M5 (F10) won't come as a four-wheel drive. But he admits four-wheel drive could be a possibility for future models if the amount of torque provided by the engine keeps on growing.