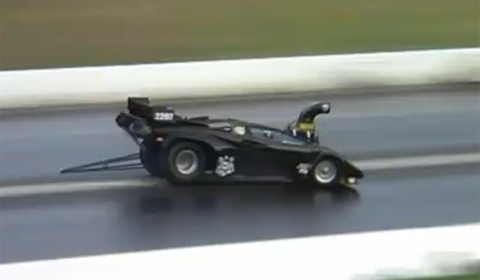 Check out this one-of-a-kind black Lamborghini Countach drag race car at Full Throttle Friday. The vehicle has a massive blown V8 engine in the front and features the looks of the historical supercar.
The first video shows the dragster hitting the wall at this year's Full Throttle Friday, held at the Sydney Dragway on the 18th of February.
The second video shows the same car, this time in yellow, completing a drag run on the same track at an event called Supernats 2005.