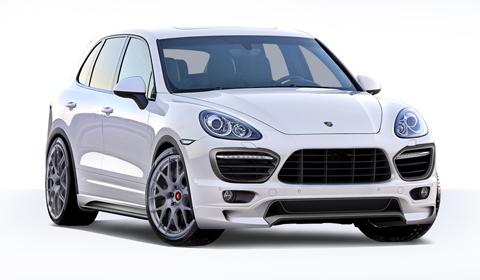 With their continued expansion into Porsche applications US tuner Vorsteiner has announced the upcoming release of their second generation Porsche Cayenne 958 program for Cayenne, Cayenne S, Cayenne Turbo and hybrid models. The full package is due to release in the upcoming months.
The Vorsteiner V-CT Cayenne program will consist of all-new lightweight carbon aerodynamic enhancements, forged wheels and titanium exhaust systems for the V8 and Turbo models.
Both pictures, shown here, give some insight into the great looking package to be released pretty soon.