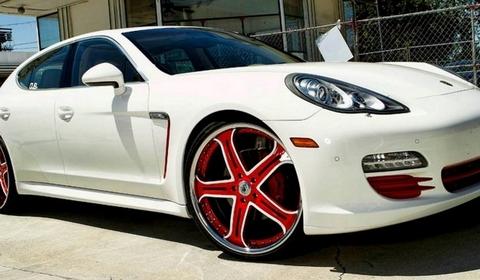 Everybody who is a bit into music will know rap star 'The Game' as a person who worked together with other stars like Dr.Dre, 50 Cent, Mary J. Blige and many more. The Game has just released his fourth album entitled "The R.E.D Album" and when looking at his car it's easy to see the link with his Porsche Panamera.
He stated that he likes the package:
I've had a Lambo, Bentley, everything and the Panamera is just a better overall car. It's the first car I've been able to put some 24's without having them rub.