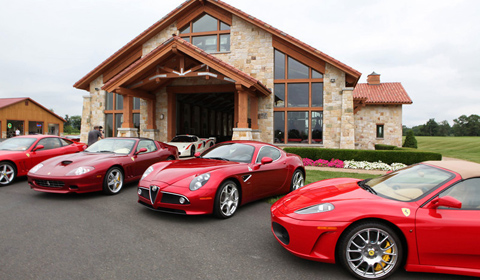 Owning a supercar is a dream for most people. Some people are fortune enough to make this dream come true, and some are living the wildest dreams.
A member of the L4P forums received the exclusive invitation to photograph a very impressive collection of supercars. This private collection consists of 82 exotics, including a Bugatti Veyron, Porsche Carrera GT, Ferrari 599GTO, F40, Enzo, FXX Evolution, Schumacher's F1 Ferrari and many, many more.
Have you ever seen so many exclusive cars at once?
For more pictures check out Luxury4Play.