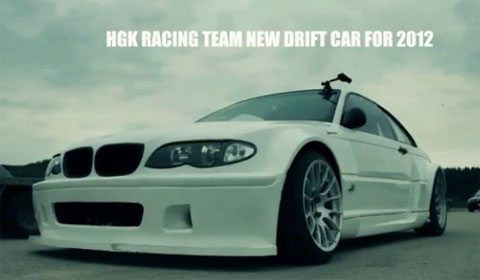 HGK's latest project is an unique BMW M3 drifting car. The sports car ia used to go sideways and based on the E46 model.
After working their way through an extensive weight saving program, HGK's M3 now weighs only 800+ kg. The specialists fitted the sports car with a 6.2 liter LS3 V8 engine developing 500hp and 700Nm of torque.
Check the clip below and enjoy the wonderful drifts.