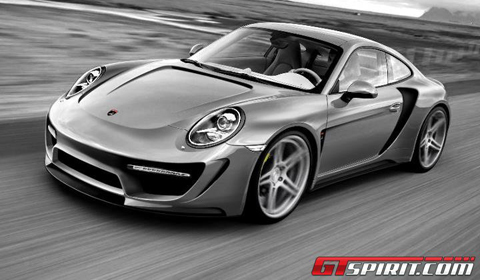 These are the first sketches of the new Porsche 911 wide body project by Russian tuner TopCar. The tuning program for the Porsche 911 includes a complete body kit with front and rear bumpers, air inlets and a new exhaust system.
The body of the TopCar Porsche 991 will be made from carbon and Kevlar. The engine will tuned by 9ff, the German specialist in high-performance Porsches. The future car will be completed with ultra light forged disks made by ADV.1 Wheels Company.
The TopCar Porsche 911 will be unveiled in March 2012, but the company is already taking orders. Stay tuned for more!