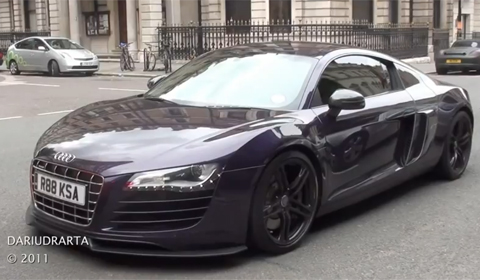 For people who love to see and hear supercars London is the place to be. In this video the owners of two supercars decided to perform a rev battle.
On the street of the British capital two supercars, a tuned Audi R8 and a Ferrari F430 revved their V8 engines. You can see and hear the starting up of the supercars, the revving battle and then two little accelerations.
This concert was filmed by Dariudrarta, for more videos check out his YouTube channel.