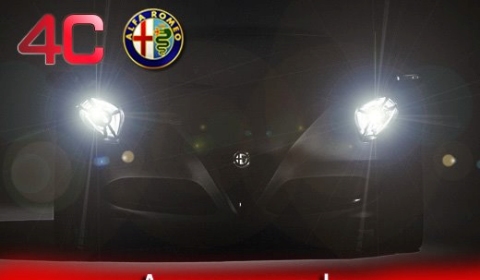 Italian car maker Alfa Romeo has teased their revised 4C Concept ahead of the Frankfurt Auto Show. Revealed via Alfa Romeo's Facebook page, the new teaser show some lens-flare effects and super-bright headlights.
The Alfa Romeo 4C Concept was revealed at the Geneva Motor Show and it seems that they are now ready to show a final production version.
So are you ready to discover the new look? Sorry, you have to wait one month before we can reveal the new updated 4C to you. In the mean time, we'll have to stick with these kind of teasers.