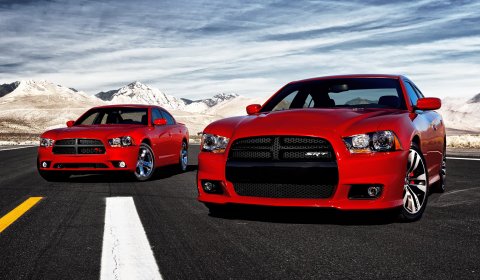 Dodge is planning a factory-option supercharger for the LX-platform SRT8 cars that will boost the new 6.4 liter HEMI up to 570 horsepower, according to MotorAuthority. The online platform reports that the twin-screw supercharger kit will be available at the end of 2012 for 2013 model-year Charger and Challenger cars.
The release offers direct competition with vehicles like the upcoming 2012 Chevrolet Camaro ZL1 and the upgraded Ford Mustang GT500. The supercharger kit is built by Eaton and will also come with an eight-speed transmission upgrade.
Pricing is unknown at this stage, but stay tuned for more information regarding this upgrade in the upcoming months.