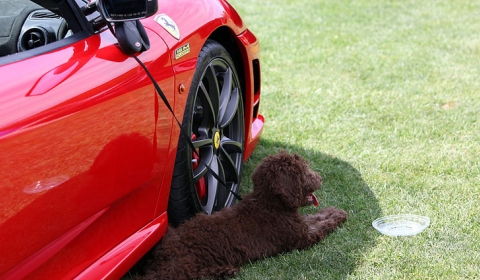 L4P member BenzBoy68 visited a US red-carpet event, the 2011 Ferrari Hampton Rally Event at Long Island, New York a few weeks ago. It was the third annual Hamptons Rally, a gathering at a private estate with its own polo grounds.
The Ferrari-only event included a drive with numerous prancing horses, cocktails, DJ's and a polo game. With a combination of beautiful weather, surroundings, automobiles and people, the Ferrari Hamptons Rally has become a classic Hampton's event that will stand the test of time.
Check the gallery below for the highlights.