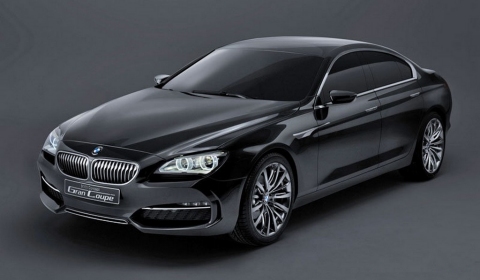 Over the past hour we received information stating that BMW is attempting to distinguish the Gran Coupe as the fastest four door in the range. To accomplish that, the newly developed twin-turbo V8 engine will be taken from the brand new BMW F10M M5.
This means that the new BMW M6 Gran Coupe will pack an estimated 580 horses, similar to his M Power family member. The M6 Gran Coupe's competition comes from the Mercedes-Benz CLS, Audi A7, Maserati Quattroporte, Aston Martin Rapide and Porsche Panamera.
The quick luxury flagship may be the ideal combination of performance, luxury, practicality, and efficiency, according to our source Endras BMW. They expect the new Gran Coupe to arrive in 2012.
The news follows a series of renders revealed at the end of May and the expected release at the Geneva Motor Show in March 2012.