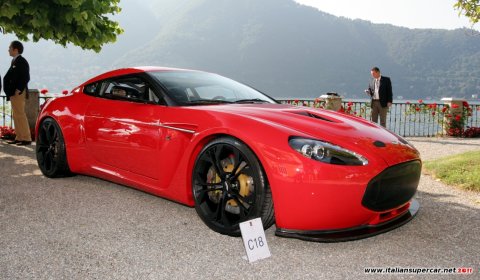 Rumors are flying around that CPP, owned by Vladimir Antonov, has bought Zagato, the world-famous Italian coachbuilder. An official news post by CarsUK.net has indicated that CPP "quietly bought up" Zagato, after purchasing Spyker, Bowler and an UK football club Portsmouth FC over the past months.
Official statements from CPP and Zagato have not been revealed, but a spokesperson from the Italian company has stated to GTspirit that there is no official Zagato position at this moment and that an official press release will be released in one to two weeks.
Overall, the question is if a complete takeover would be logical with respect to the heritage and current business cases of the company. CPP's spree of takeovers are mostly focussed on general car builders, not coach building specialists.
However, they do build the One-77 for Aston Martin, and have previously built for Zagato the Bentley GTZ and Ferrari GTZ. A direct relationship between the two with respect to the brand new Aston Martin V12 Zagato is quite easily made. Especially after new information was released the past few days stating a limited series of 150 pieces and a single price of € 365,300 including local UK tax.
In the end we have to wait and see what happens, but a complete takeover has not been proven yet by any source. Althought, the interest of CPP in the capabilities and craftmanship of Zagato seem to be a logical step if you look at the future of the Aston Martin V12 Zagato.
Stay tuned for more soon!