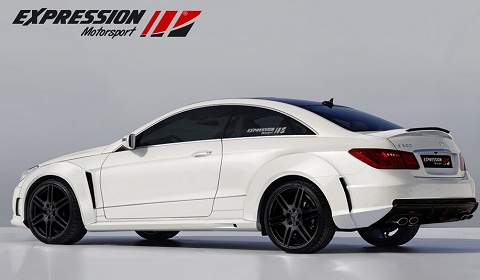 As a German sports coupé, you would have expected the E-Class Coupé to have attracted a little more attention from German tuners than it actually has. Belgian performance company Expression Motorsport have added the coupé to their range.
The car features a new wide aero bodykit inspired by DTM racing. The kit includes a new front bumper, fender arches, bonnet, air intakes, side skirts and rear bumpers. There's a new wing, a set of exhaust tips and a carbon fibre deflector too.
The cosmetic kit can be built on any of the existing E-Class Coupé models.