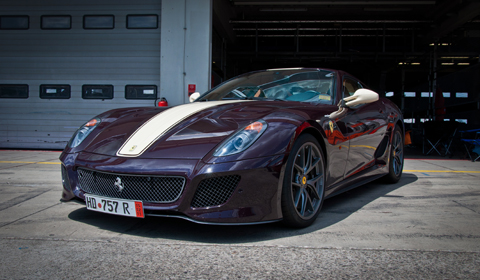 For most people red is the ultimate and typical color for a Ferrari. Before commercial sponsorship liveries came into common use, vehicles competing in international auto racing competitions customarily painted their cars in standardized racing colors that indicated the nation of origin of the car or driver.
French cars were blue (Bleu de France), British cars were green (British racing green), German cars were white or silver, and rosso corsa is the red international motor racing color of cars entered by teams from Italy. Since the 1920s Italian race cars of Alfa Romeo, Maserati, Lancia, and later Ferrari and Abarth have been painted in rosso corsa, which translates as 'racing red'.
But the popularity of the quintessential rosso corsa is on the decline. Just a decade ago, 85 percent of all Ferraris built sported red liveries while today, that figure is around the 45 percent mark. According to Ferrari, choosing an relatively unique color is one of the personalization areas that have developed rapidly in the last few years.
At the Modena Trackdays at the Nürburgring we spotted this unique colored Ferrari 599 GTO. The car was finished in a purple or eggplant color combined with cream details. What do you think of this color scheme, is it hot or not?