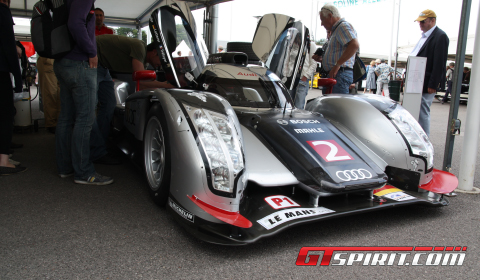 The Le Mans 2011 winning number two Audi R18 TDI showed up at Goodwood park for a drive up the hill and a display at the Formula One Paddock.
The R18 uses a TDI turbocharged diesel engine but with a reduced capacity of 3.7 liters and in a V6 configuration. The Audi R18 is the first ever LMP car to race with full LED headlights, this case being the shape of number 1.
One of the Le Mans drivers, Andre Lotterer will drive the car up the hill this weekend.