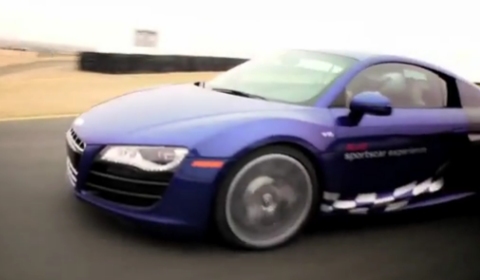 Audi of America took their Audi R8 V10 sports car to the Infineon Raceway for a hot lap. The following clip shows the lap at the race track in Sonoma, California, US.
The Infineon Raceway a 2.52 miles (4.06km) 12-turn road course and drag strip located on the landform known as Sears Point in the southern Sonoma Mountains. The course is a complex series of twists and turns that go up and down the hills.
The Audi R8 V10 uses a mid-mounted 525bhp 5.2 liter V10 engine with quattro permanent four-wheel drive and Audi Space aluminum body.