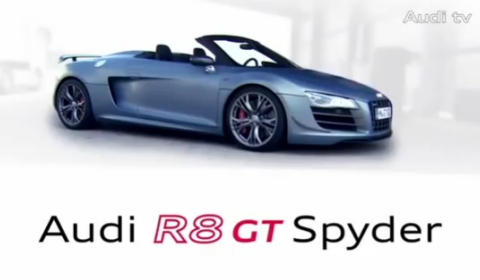 Audi has released a new commercial showing its brand new member to the R8-family, the Audi R8 GT Spyder. The video follows after the official public release of the roofless sports car at Le Mans 2011.
The output of its 5.2 liter V10 has been increased to 560hp. The weight of the vehicle has been reduced by 85 kilograms. The R8 GT Spyder accelerates from zero to 100km/h in 3.8 seconds and reaches a top speed of 317km/h.
The open-top body version is being launched with a production again capped at 333 units. Each one sports a tag with its individual number on the gear lever knob.