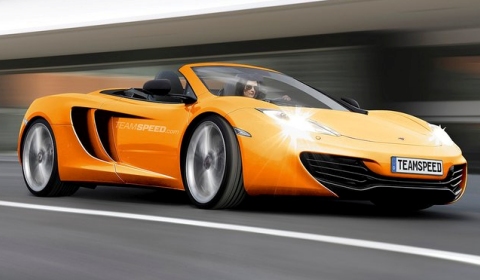 Our friends at Teamspeed are reporting that a McLaren MP4-12C Spider is on its way following the rumours that we would see the release of one new product each year for the next five years.
The mono-tub on the MP4-12C Spider should ensure rigidity regardless of the final design chosen so there will be no likelihood of compromised rigidity. The mechanicals should remain the same as the coupe's. So you'll find a 592bhp twin-turbocharged 3.8 liter V8 engine perfectly fitted behind the cabin. A seven-speed twin-clutch Seamless Shift Gearbox (SSG) is to be the only transmission offered with shifting controlled via paddles mounted behind the steering wheel.
Feel free to share your thoughts on the rendering.