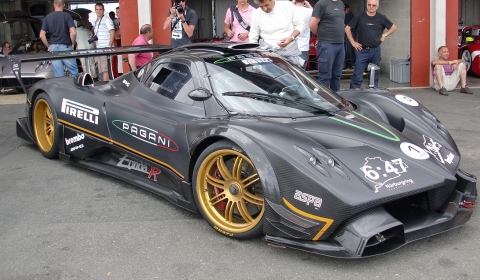 Every year, there is a charity event in France called Sport & Collection that helps raise money for the research against cancer. The event at Circuit du Val de Vienne lasts for three days with a lot of supercars parked or racing on the track. You can even pay to get a ride. On the last day there was the final supercar parade.
One of our readers, alexsmolik, decided to go there for a day. He did not regret it. At the event he spotted a Pagani Zonda R, Pagani Huayra, Pagani Zonda F and S, Ferrari Enzo, 250 GTO, F40, F40 LM, F50, 458 challenge & countless other Ferraris, Lamborghini Murcielago, LP670 SV, Murcielago R-GT, Porsche GT3 RS, Gumpert Apollo S and many more.
Check out his videos via the link and the pictures below.