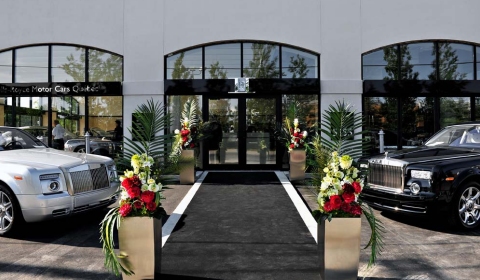 Rolls-Royce Motor Cars has opened a new dealership in Montreal, the third franchise to be established in Canada. The move heralds a return to Quebec for Rolls-Royce after an eight year absence.
Norman Hébert and Gad Bitton, principal senior executives of Première Automotive Partners and respectively the Presidents and CEOs of Groupe Park Avenue and Holand Automotive Group, were awarded the Rolls-Royce franchise rights.
We're thrilled to be able to offer Rolls‑Royce motor cars to discerning customers in Quebec. The purchase of a Rolls-Royce is a unique and highly personalised process and we tailor our service to every client's individual needs. We also offer a full after sales service for these unique and entirely hand-built motor cars.