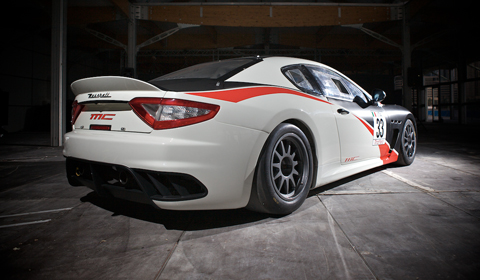 Maserati has launched the Trofeo JBF RAK Middle East, a one-make racing championship for the Middle East. The championship will feature sixteen cars battling it out over twelve races across the Middle East. Drivers will book their place and receive one of the Maserati GranTurismo MC Trofeo, maintained and managed by Maserati, for the duration of the event.
From November 11 2011, twelve races will take place at venues such as the Qatar's Losail Circuit and the Dubai Autodrome in the UAE. The Formula 1 circuits at Abu Dhabi and Bahrain are also included along with other top-notch venues.
The Maserati GranTurismo MC Trofeo is the racing version of the GranTurismo road car which has itself sporned the GranTurismo MC Stradale. Power comes from a 488bhp 4.7 liter V8 engine which drives the rear wheels. The transmission allows for a rear-wheel drive setup and gear changes in the region of 60 milliseconds.
The price for entry is set at between $ 135,000 to $ 145,000, for this you get logistical management of the car, technical assistance at the circuit, a Maserati Trofeo race suit and VIP hospitality for driver and guests. For each race weekend there will be two free practice sessions lasting 40 minutes, two qualifying sessions of 20 minutes and two races of 30 minutes duration.