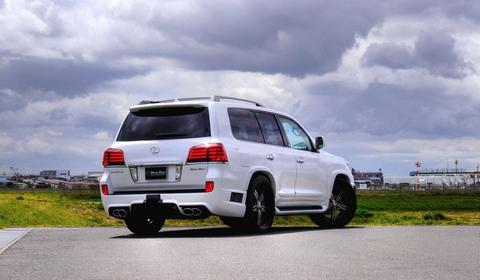 When mentioning the name "Black Bison Edition" Japanese premium tuner Wald International is the main subject creating the darkest kits for numerous sports and luxury cars.
One of the brands in their line-up is Lexus, wherefrom we saw a package created for the LS 460. Now they are back with a brand new creation for the Lexus SUV, the LX 570.
After releasing their styling program for the Toyota Land Cruiser, Wald was swamped with requests to do the same for the LX570. The only problem was that Lexus doesn't sell this model in the Japanese Market and so they had to ship one from the US into Japan.
The LX570 Sports Line Black Bison Edition features a full body kit. The front bumper includes LED daytime running lights. A specially developed exhaust system is available for 5.7 liter engine.
[Via WorldCarFans]