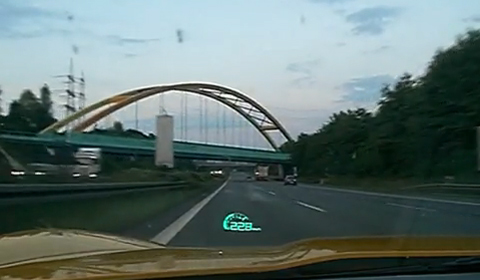 We love the fact that some parts of the German Autobahn are still unlimited. A great example of the possibilities and joy the lack of a speed limit provides is given in the video below.
In this video the owner took his brand new Corvette Z06 to the A2 near Gelsenkirchen in the Ruhr Area. Watch his Corvette hits the top speed of a whopping 333km/h or 207mph!
And how does this speed looks from an other point of view? Well, this video gives you the answer.