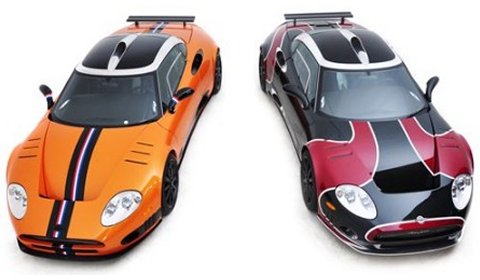 Spyker is continueing their business with a brand new special edition for China, an orange Spyker C8 Laviolette released at the 2011 Shanghai Motor Show.
The basis of the vehicle is the same Spyker C8 Laviolette we have known for years. Only the 4.2 liter V8 engine has been tuned from 400 to 500hp.
Price tag? 4,8 miljoen Yuan, which is about half a million euros. Quite an amount of money for a Spyker.
[Via Autoblog.nl]