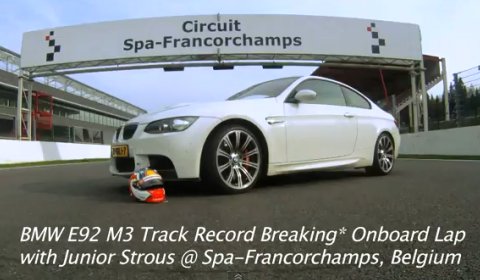 GTspirit friend and professional Dutch race car driver Junior Strous shows his skills at the Spa Francorchamps Formula 1 race track in Belgium. He took his modified BMW M3 and recorded the effort while lapping Spa. The BMW is driven to the absolute limit with a best laptime of 3:04:962 with a passenger on board.
The German sports car is outfitted with a Toyo R888 245/245 19 inch wheel set, Zip tuning chip modification, BMW Performance steering wheel, DSI-Stinger/front + rear laser shield, F+R Stoptech BBK and custom brake duct cooling system.
Enjoy the footage and check out the lines he drives on the Belgium track.