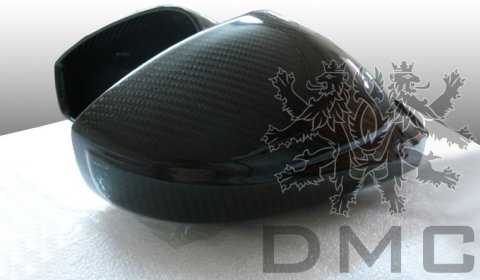 German carbon fiber specialist DMC has released a new addition to its line-up of carbon fiber parts for the Ferrari 458 Italia, special mirror housings.
Ferrari 458 owners will have the advantage of simply porting their original mirror's technology into these housings. While other tuners offer cheap glue-on solutions that would destroy your original product investment, DMC's product can be changed back to it's original state at any time if one would choose to sell his car.
The kit is now available through DMC's exclusive country dealers, stay tuned for more press photos of the kit on the actual car.