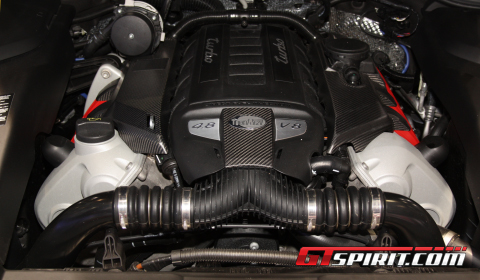 TechArt brought an extensive range of new cars to Geneva and among them this Magnum with its dedicated performance upgrade. The package comes with a reviewed 570hp strong engine that makes the Magnum even stronger and faster than its predecessor.
Techart offers also a complete bodykit exchanging parts from front to back. The body is 92 millimetres wider than standard. Light alloy wheels in dimensions of 20- to 23-inch are available for the German SUV.
Other options include an air suspension module "sport" providing a lower standard normal level and an additional speed-controlled lowering while driving. On the inside you are able to get a personalized interior and entertainment options.