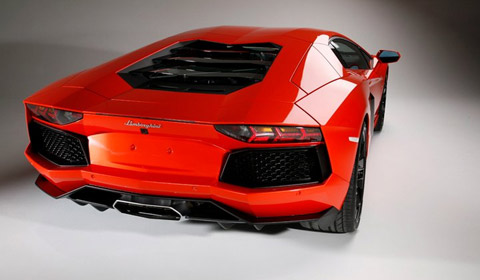 Via Facebook we received yet another 'leaked' picture of the Lamborghini Aventador LP700-4. During the past few days numerous pictures of the upcoming Murcielago successor appeared on the web. It all started with a magazine cover that showed the red Aventador undisguised.
Soon after we saw pictures of the side, front and interior of the car. The only view still missing until today was the rear of the Aventador.
Various sources suggest Lamborghini will not show one but three Aventador's in Geneva in the colours Grigio Estoque, Blanco Isis and Arancia Argos. Additionally there will be a Lamborghini Gallardo LP560-4 Bicolore present at the Lamborghini stand in Geneva next week.
All 'leaked' Lamborghini Aventador LP700-4 Photos: