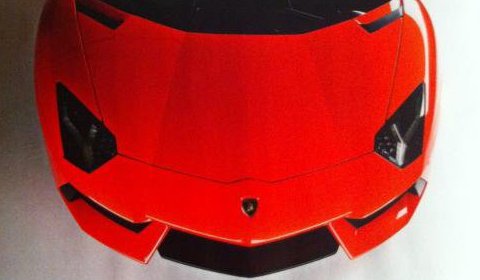 Just after we revealed the brand new Aston Martin Virage exclusively on our front page, we can now show the first official picture of the brand new Lamborghini. People, this is the 2012 Lamborghini LP700-4 Aventador in a wonderful red dress.
The ultimate successor to the Murcielago has leaked into the world, because the lead time required for print magazines has once again proven to be the best possible way to leak information ahead of a major release. This time it is Evo Magazine Croatia who placed a photo into their magazine. It found its way to the inbox of WorldCarFans via an anonymous tipster.
It is just a few hours after Lamborghini revealed photos of the naked rolling chassis of the LP700-4 Aventador super sports car.
The Aventador comes with 6.5 liter V12 engine that produces 700hp and 690Nm of torque. Linked to a seven-speed ISR automatic gearbox the power is converted to the Haldex four-wheel drive system. A sprint from zero to 100km/h is done in less than 3,0 seconds, 2.9 to be precise. The top speed is 350km/h.