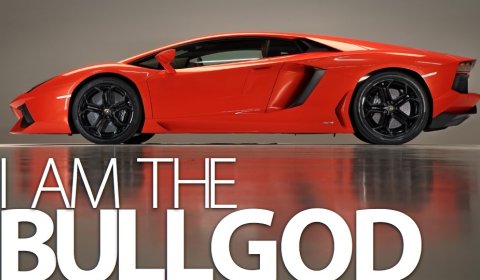 After the first magazine shot of the brand new Lamborghini Aventador LP700-4 was revealed two days ago, numerous comments were given on the design visible. Some say it was looking to much like a Reventon or a Murcielago.
This second picture shows a brand new side of the upcoming supercar. The side view is totally new to the Italian brand and gives a wonderful view of what to expect next week.
The Aventador comes with 6.5 liter V12 engine that produces 700hp and 690Nm of torque. Linked to a seven-speed ISR automatic gearbox the power is converted to the Haldex four-wheel drive system. A sprint from zero to 100km/h is done in less than 3,0 seconds, 2.9 to be precise. The top speed is 350km/h.
Just share comments on the newly released picture!
Update: Autoblog.com has released a high-res version of the picture. You can watch it by clicking here.
[Via Jalopnik.com]