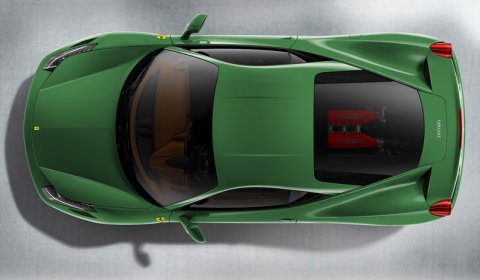 The brand new four-wheel-drive Ferrari FF will not be the only world premiere at the Geneva Auto Salon next week. The Italians will also introduce a 'Going Green' version of their 458 Italia. The Ferrari 458 Italia with HELE system will improve CO2 emissions and reduce fuel consumption. After the FF and the California it is the third vehicle with this 'green' system.
The system has a variety of technical measures like a start/stop function that can restart the car in 230 milliseconds, intelligent engine fan and fuel pump control, electronically controlled variable displacement air-conditioning technology and adaptive gear shifts. This results is a 11 percent reduction of C02 emissions from 307g/km to 275g/km.
For more information on the HELE system click here.
[Via Carscoop]