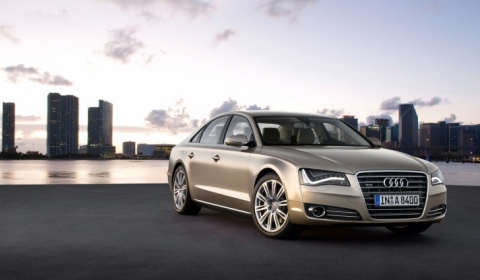 Audi has unveiled an A8 wired for broadband with LTE technology. Developed in collaboration with Alcatel-Lucent, the car's mobile broadband connection can transfer data faster than conventional 3G-technology and modern DSL connections.
During the Consumer Electronics Show in Las Vegas, Rupert Stadler, Chairman of the Board of Management of Audi, announced that LTE technology would be used in cars by early 2011. Just three months later, they have presented a fully functional prototype.
LTE is considered the successor to the current 3G transmission technology, which also includes the UMTS mobile communications standard. LTE offers very high data transfer rates that can reach up to 100 Mbit per second. In comparison, a fast 3G connection offers about 14,4 Mbit per second.