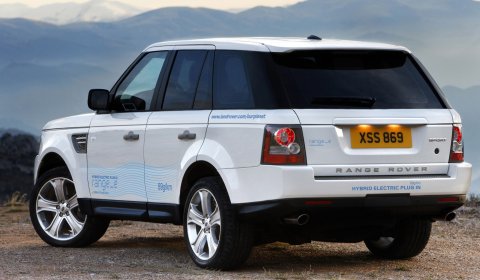 Making its motor show debut on the first of March in Geneva is the 'Range_e', Land Rover's diesel hybrid plug-in prototype. The technology-packed 'Range_e' is one of several working prototypes currently being developed at Land Rover's design and engineering centre in the UK.
'Range-e' is based on a Range Rover Sport and features a 3.0 liter TDV6 diesel with an eight-speed ZF automatic transmission. Matched with a plug-in parallel diesel hybrid system it offers a premium SUV that can run as a pure electric vehicle.
The 'Range_e' is the first capable 4WD model from Land Rover to achieve 89g of CO2. It has an EV range of 32km (16x more than the Porsche Panamera S Hybrid), a top speed of around 193km/h and a range of 1112km.