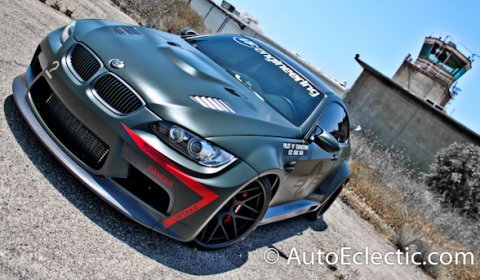 The BMW M3 is a decent sports car available in a wide variety of models. Tuning packages are available around the world, giving owners the option to create something unique. One of the packages we love generally is the one from Vorsteiner.
The Vorsteiner carbon fiber GTRS3 widebody kit is trully unique and was the basis for the project shown here made by VF Engineer. Vorsteiner will only produce 100 of these kits. Somehow the end result resembles a combination between G.I. Joe and the Hulk.
The US tuner included high-end front and rear radar detectors with a covertly mounted display in front of the gear lever. On the performance side they added some superchargers and GIAC software increasing the output to 620hp. The final technical part is the KW coilover suspension offering near stock ride quality.
The wheels on this car are massive with 10.5 x 20 inch in the front and 12.5 x 20 inch in the back. Stopping power is achieved via a new Brembo brake kit.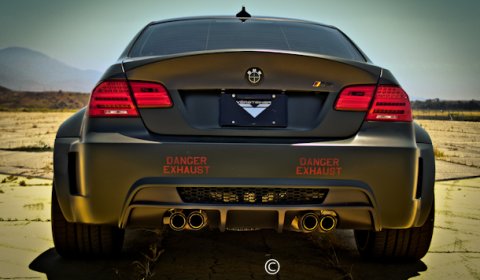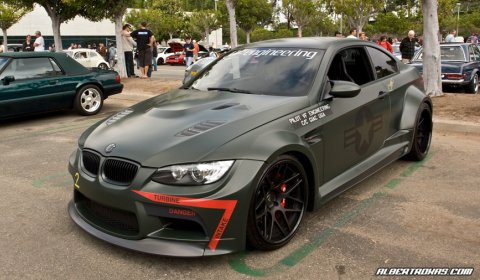 [Via L4P and AutoEclectic]