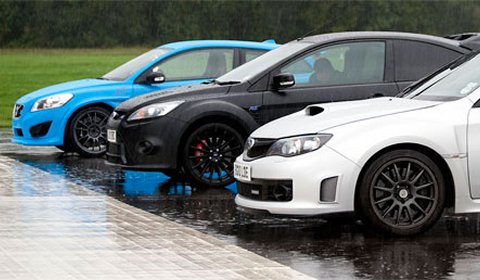 Top Gear Season 16 Episode 3 is airing tomorrow on the 6th of February! In Albania, the boys drive the Rolls-Royce Ghost, Mercedes S65 AMG and a rather unusual Bentley Mulsanne which involves a fat man and an untimely death.
On the track, Jeremy drives the Ford Focus RS500, the Prodrive-developed Cosworth Impreza STi and the Volvo C30 PCP. Oh and Jonathan Ross is back as the Star in the Reasonably Priced Car.
The episode 3 airs tomorrow at 8pm local British time on BBC2 and BBC HD.
Stay tuned for more next week when the boys are in the market for second-hand convertibles, whilst Jeremy drives the Pagani Zonda R.