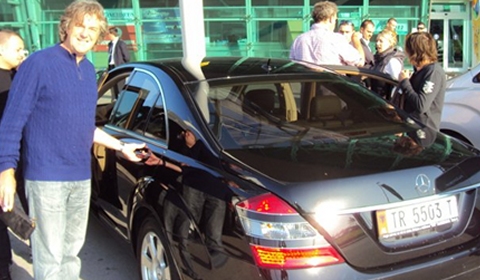 The guys from Top Gear have been spotted in Albania. Jeremy, James and Richard were spotted by Albarent, a local car rental agency that apparently picked them and their crew up at Tirana Airport.
They drove them south to Saranda on the "Albanian Riviera" in a rental fleet that reportedly included a Mercedes-Benz S350 and a pair of minibuses made by Hyundai and Fiat's Irisbus/Iveco.
Update: According to Topgear Magazine they were in Albania for a test with the Rolls Royce Ghost, Bentley Mulsanne and the Mercedes S65 AMG.
[Via Autoblog & Top Gear Magazine]