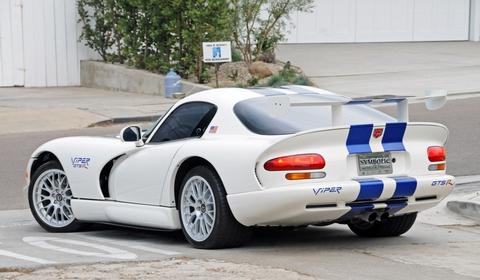 The California based company Symbolic Motors has one of the most exclusive collections of sports cars in its showroom. At the moment they have a Veyron and a Carrera GT for sale. The car discussed here is a Dodge Viper GTS-R GT2 Championship Edition, number 56 out of the 100 ever produced.
The GTS-R was launched in late 1995 as an attempt to prove the capabilities of the Viper design worldwide, although the racing programs mostly concentrated on Europe. Using the production block the Dodge engineers were able to extract up to 750hp out of second-generation 8.0 liter V10 engine.
A few months ago the car was sold during an auction, how much exactly was paid for the race-car isn't known.