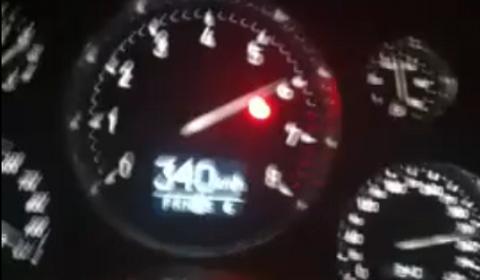 Run away from the police is never a good idea because when they then catch you, you'll have more problems than you would possibly had before. But there's always the exception of getting away fast enough. That's exactly what you will see in the video below.
A Bugatti Veyron was racing on the German Autobahn until some police lights went on. Stopping was clearly no option while the Bugatti was accelerating up to 353km/h.
Only question is left: Was he caught in the end?
Or did he use the lights himself clearing the left lane? ;)